Ductile iron casting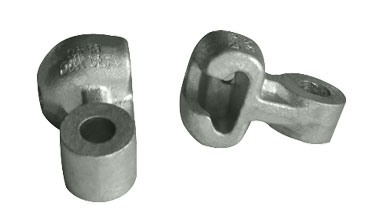 Ductile iron casting as found wide acceptance and competes favourably with steel such that its use in engineering has increased in recent times as while grey cast iron and malleable cast iron has fallen in popularity as other materials such as plastics have found favour.
Ductile iron casting has a clear advantage over malleable iron for applications where low solidification shrinkage is needed or where the section is too thick to permit uniform solidification as white iron
Ductile iron, also called ductile cast iron or nodular cast iron, is a type of cast iron invented in 1943 by Keith Millis. While most varieties of cast iron are brittle, ductile iron is much more ductile, due to its nodular graphite inclusions.
In 1949, Keith Millis, Lee Aunkst, Albert Gagnebin and Norman Pilling received a US patent on ductile iron production via magnesium treatment